ROUND TABLE TUNISIA
SOCIAL ACTION 2020
COVID-19 Operation Food-Basket
Help a family in need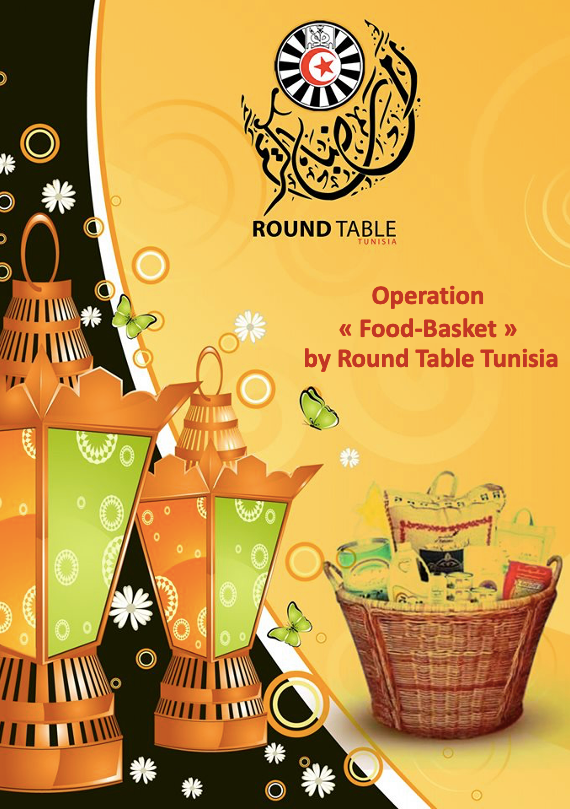 Dear Tabler,
The Tunisian Round Tables Association ATRT joins the global fight against Coronavirus and launches "Operation Food-Basket", an initiative to support vulnerable population in Tunisia.
In view of the seriousness of the socio-economic situation of thousands of families around the country, with the lockdown measure decreed by the State, a call for donations is launched along with a food-aid collection. The redistribution of baskets will start on April 23rd, 2020.
For your donations (click on the image):
For more information, please send us an email or call us +21624928100